Imagine you and your spouse flying high in the sky, down to the port of Jaffa, following the coast of Tel Aviv. With the setting sun and the reddish hue coloring Tel Aviv, you turn to your love and propose.
Looking for the WOW " effect ? A helicopter ride is the perfect way to achieve it!  You reach the Rishon Lezion helipad for a "spontaneous" trip;  the helicopter pilot awaits you, helps you in and shortly afterwards the view from above  takes your breath away! You enjoy magnificent scenery and during the flight you suddenly take out the ring and propose to your love! 
You take off from Rishon Letzion to Jerusalem, pass over the city sites and enjoy spectacular views of the Western Wall and the Old City; move on to the Judean Desert and land on a mountain top with  the Dead Sea lying before you in all its beauty. 
Far beyond are the Edom mountains and all around you the silent desert serves as a backdrop.
Open a bottle of champagne – an unforgettable proposal!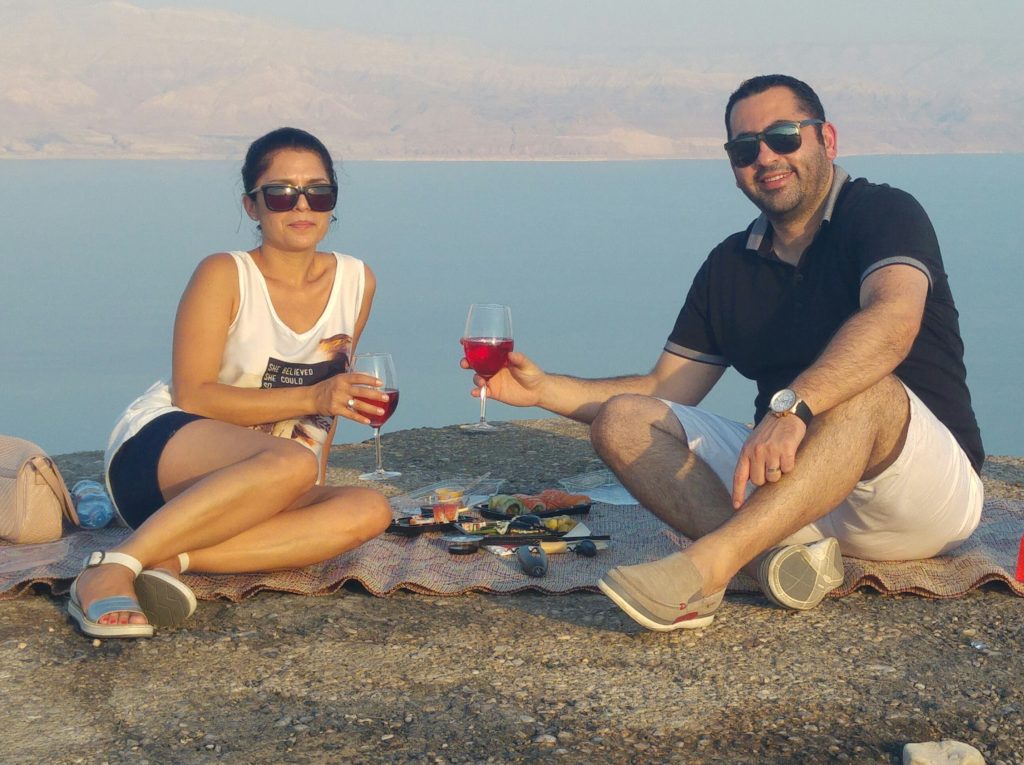 You are enjoying a hike together on a scenic trail when suddenly a helicopter lands beside you. The captain opens the door and you enter to experience an amazing flight. The aerial views open your eyes to a seemingly new and different country.  Unexpectedly the helicopter passes over a huge sign with the name of your beloved and that most important question – Will you marry me? You land nearby and celebrate the momentous event.
Watch the movie of one of the events we have produced; a marriage proposal like this can be your unforgettable experience.