DEAD SEA AND MASADA TOURS
Our dead sea and Masada tours are among our best-sellers, and it's no wonder, as these two sites are among Israel's most unique and impressive. Israel is certainly one of the most beautiful countries in the world, but seeing it from a helicopter takes the experience to a whole new level. After takeoff we view the Tel Aviv skyline and coastline and then continue over the Latrun monastery and Jerusalem forest towards Jerusalem.
Jerusalem is remarkable from the air; we view the old city in all its glory: the western wall, temple mount, mount of olives and mount Scopus.
We continue our flight towards the Judean desert and fly over the lowest spot in the world, some 1200 feet below sea level, while witnessing a variety of natural phenomena formed around the dead sea and the surrounding desert, and then we climb towards the incredible site of Masada.
After landing you can take a cable car to the top and explore the ancient ruins.
Masada was designated a Unesco world heritage site as it contains a magnificent palace, built by Herod the great and full of amazingly well-preserved archaeological ruins and an interactive visitor's center.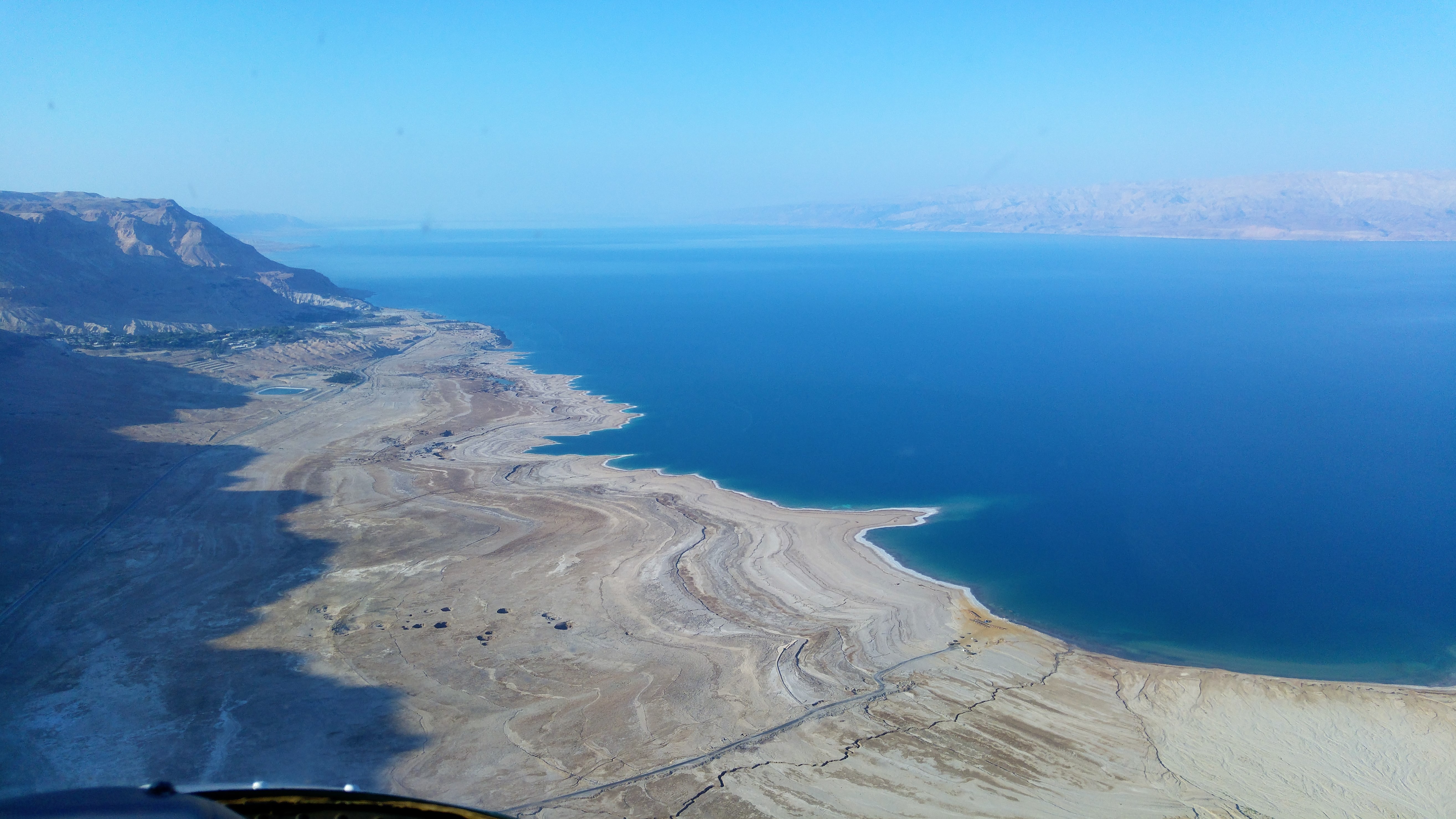 After Masada we'll take a short flight to a place where we can float in the dead sea, a most unique experience as the water is famous not only for its Flotational but also for its healing properties.
If desired, you can have a meal at one of the restaurants close by and then fly back to Tel Aviv.
The inspiring story of Masada with its historical perspective resonates to this day and therefore, it is common to combine a visit to Masada as part of a Bar or Bat – Mitzvah trip.
We promise a remarkable day or as we say:

Israel Helicopters – once in a lifetime, every time!